RETIREMENT SOLUTIONS WITH
PHIL COOPER & ROBIN SWOBODA
Sundays @ 10:30 a.m. on 25 News-WEEK
Sundays @ 10:30 a.m. & 12:00 p.m. on Channel 19 WHOI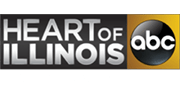 SEGMENT 9: RETIREMENT TOOLS VS. RETIREMENT STRATEGIES
SEGMENT 8: DOES YOUR INVESTMENT STRATEGY FIT YOUR PERSONALITY?
SEGMENT 7: RISK TO RETIREMENT
SEGMENT 6: IS THERE ANY GOOD NEWS?
SEGMENT 5: AT HOME VERSION
SEGMENT 4: WHERE DO YOU THINK TAXES ARE GOING IN THE FUTURE?
SEGMENT 3: TALKING RETIREMENT RISKS AND SOLUTIONS
SEGMENT 2: HOW TO BEAR PROOF YOUR PORTFOLIO
SEGMENT 1: HOW ARE YOU GOING TO FUND YOUR RETIREMENT?
Ready to Take The Next Step?
For more information about our comprehensive financial planning process, schedule a meeting or register to attend an event.