New Book! Retirement Blueprint: Finding Your 210 Life by Phil Cooper
---
Oh man, I have some exciting news to share with you! After months of hard work drafting, writing, and re-writing, it's finally ready. My new book is complete and available now!
That's right! I recently published a book called Retirement Blueprint: Finding Your 210 Life. In this book, I share about my challenging childhood, how I came to meet and marry my lifelong sweetheart, Kelly, and the principles I have learned that shape the retirement strategies we share at 210 Financial.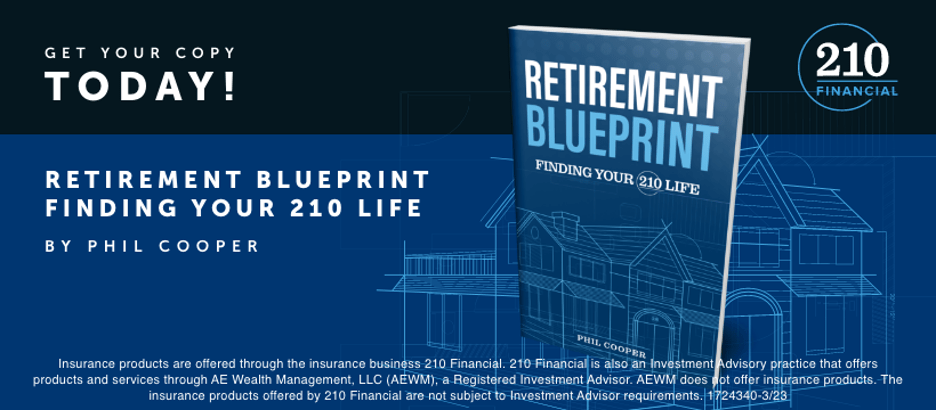 Many retirees fear running out of money in their twilight years and that fear is justified by the mere fact that we are living longer. The bottom line of many retirees' budget woes comes down to this: They just didn't plan to live so long. I've seen it happen time and time again. As people near retirement, they seek out the advice of a professional to "make sure" they are on the right path, only to discover they haven't planned for every scenario.
That's why I decided to put together a comprehensive overview of many of the aspects of retirement planning that people tend to overlook or don't even realize they need to consider in the first place. This includes everything from retiring early, the role of inflation, health care, long-term care, Medicare, spousal planning, and much more.
I know, it might seem like a lot. However, creating a retirement blueprint means considering every aspect to be sure there are no surprises when you reach your golden years!
I saw firsthand what happens when you don't plan ahead, and that was never something I wanted for my own family. Growing up with constant chaos made me appreciate the one constant in my life – my Aunt Esther's home. It was from this safe haven that I began to develop my ideas of family, safety, love, and what it meant to build a home.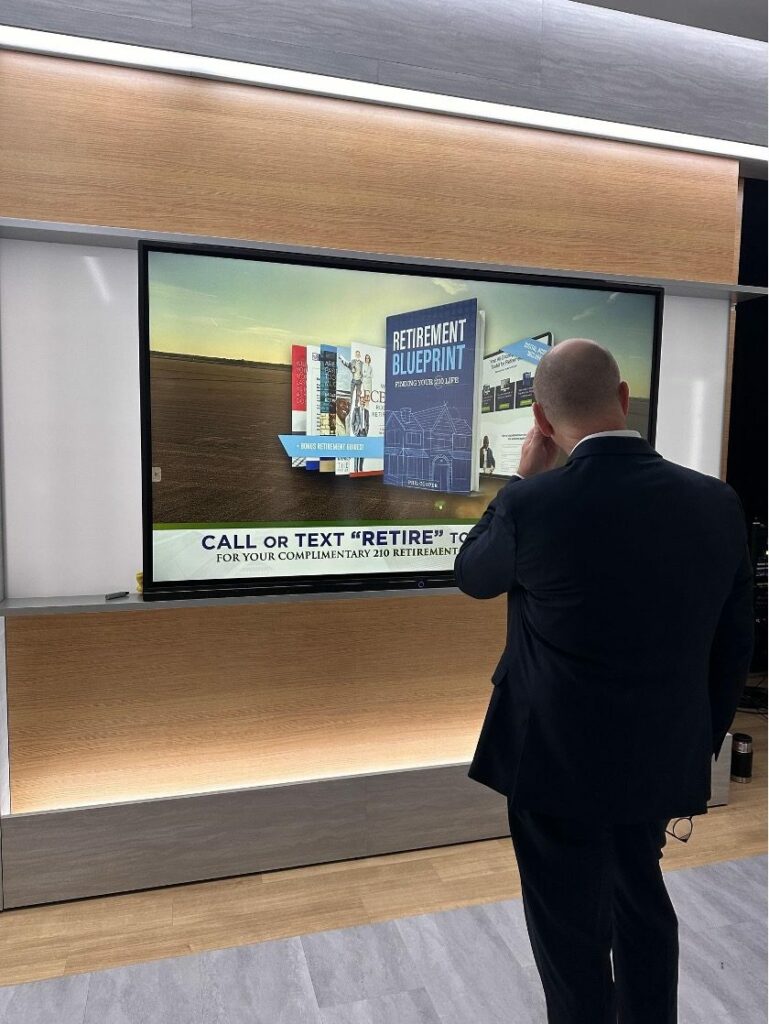 I've taken these ideas and applied them to my own family as well as in our business, and now I want to share them with you through this book.
As I hope you already have experienced, when we talk about the number "210," it's more than just numbers. It's the numbers from that childhood home where I used to visit my Aunt Esther. It's also the number of the first house where Kelly and I developed what it meant to have safety, love, and family. We've carried this number with us into our business and I want to invite you to this idea of finding your own "210 Life." That is what I hope you find in my book, Retirement Blueprint: Finding Your 210 Life.
Let me be the first to say, Welcome home. Welcome to 210.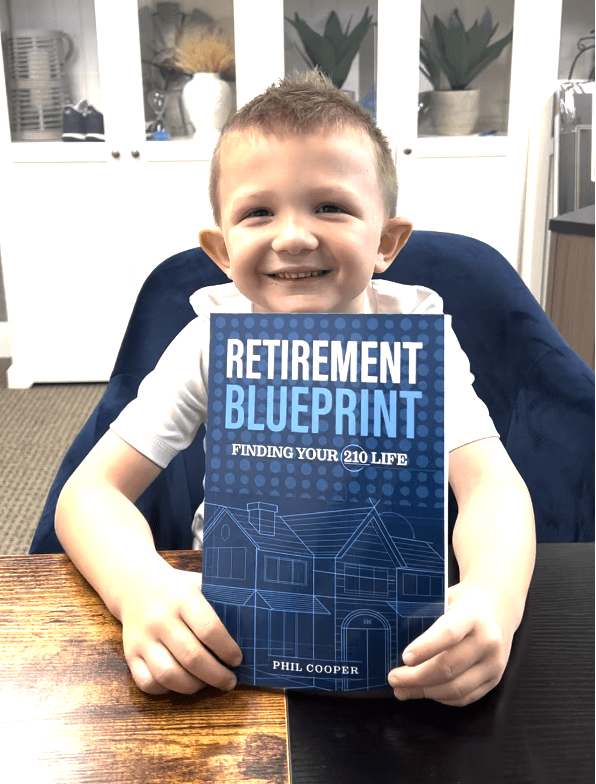 (Ky says, "Papa wrote a book! Get your copy today!")
---
Insurance products are offered through the insurance business 210 Financial. 210 Financial is also an Investment Advisory practice that offers products and services through AE Wealth Management, LLC (AEWM), a Registered Investment Advisor. AEWM does not offer insurance products. The insurance products offered by 210 Financial are not subject to Investment Advisor requirements. 1788650-5/23
Ready to Take The Next Step?
For more information about our comprehensive financial planning process, schedule a meeting or register to attend an event.