Retirement Resource Roundup: 9 Podcasts & Articles to Help You Prepare Effectively
---
Retirement is a topic we're quite passionate about here at 210 Financial. The truth is that if you want to meet your retirement dreams, you have to have a plan to achieve them.
So in case you've missed any of our retirement resources, we wanted to compile some of the popular ones in this list!
You'll find everything from ways to help have a happy retirement and ways the current economy could affect your investments. There's no better place to start planning for your retirement than here with our Retirement Resource Roundup!
Let's get started:
#1: The Top 5 Retirement Questions We're Asked
​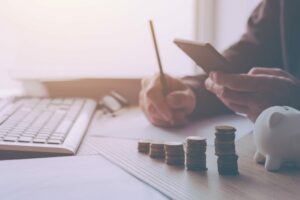 ​
When it comes to finances, the majority of questions we get are about retirement. Are you saving enough money to retire into the lifestyle you want? How should government changes to Social Security and taxes impact how you plan for retirement? Should you be worried about inflation? We've taken five of these common questions, and are giving you our answers!
#2: 3 Questions to Ask as You Plan for Retirement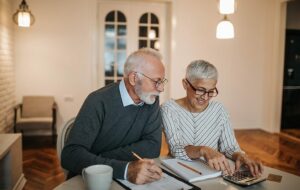 Maybe you are already dreaming of the day you can sit on a beach, relax all day, and not have a care in the world while you sip on a fruity drink with an umbrella in it. It's never too early to start thinking of retirement. When it comes to planning for retirement, there are several factors that will impact the amount of money you will need to set aside. These three questions will help you determine the amount of money you will need to set aside.
#3: Ways to Help Ensure You Don't Run Out of Money in Retirement – Episode 14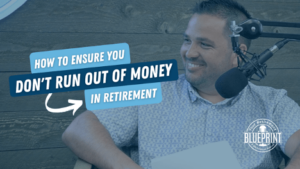 In this episode, after answering a question about whether or not to move a 401(k) after leaving a job, we dive into ways to help ensure you don't run out of money in retirement. After looking through a recent survey of what current retirees want future retirees to know, Phil and Kendall are covering some common misconceptions, necessary strategy shifts for retirement plans, and more.
Watch or listen to the episode here!
#4: 6 Keys to a Happy Retirement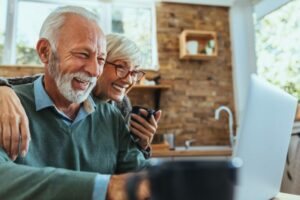 When you retire, you'll get back over 83 days each year of time you previously spent working. Now, you might have some projects to catch up on to fill your first month or two, but in all likelihood, you are going to need something to fill your newfound free time. We've compiled six secrets to a happy retirement, so you can start making your plan for a retirement well-lived.
#5: Approaching Taxes in Retirement Strategically – Episode 2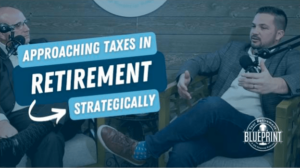 Phil and Kendall are talking about how to prepare for and understand taxes in retirement! Right now, taxes are incredibly low, and so there are some intentional things we can do to move around our dollars so we aren't hit with a crazy tax bill late in life.
Watch or listen to the episode here!
#6: I Have Retirement Savings. Now What?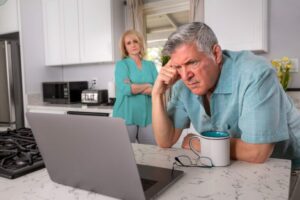 The common philosophy around saving for retirement is to invest your money and to really not think about it until it is time to retire. The idea is that you would save as much money as you are able and, when you get to retirement, just hope it has been enough. Now, don't get us wrong, saving for retirement is an important step! But planning is a key part of that.
#7: Retiring in an Uncertain Market (& Our Thoughts on Long-Term Care Insurance) – Episode 11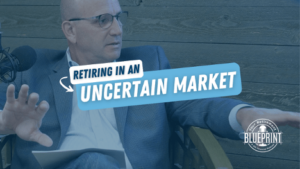 What are some things we can do if we approach retirement in an uncertain market? Should we be concerned? Should our retirement plan change? Kendall and Phil are talking about the greatest risk during a down market, why having a plan for retirement keeps us from needing to fear dips in the market, the huge opportunity right now for investment accounts, and much more.
Watch or listen to the episode here!
#8: The Top 10 Retirement Planning Tips in 2023 – Episode 22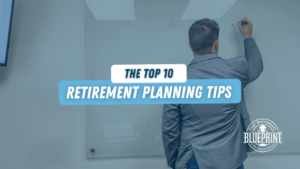 Whether you are approaching retirement or are planning for the future, this is a jam-packed episode for you! We've put together the top 10 tips for retirement planning in 2023. There is a lot of great insight packed into this one—we've included everything from financial strategies to potential tax considerations to maintaining your feeling of purpose in the retirement years.
Watch or listen to the episode here!
#9: Approaching Retirement During "The Perfect Storm" – Episode 16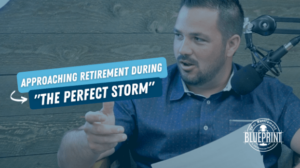 The market is down. Inflation is up. Rising interest rates. Potential tax increases. Many people are calling this "the perfect storm." And in many ways, they're right. We haven't seen a lot of these circumstances for over a decade, and it's rather interesting to see them all at once. So the big question is, "How do we respond?"
Watch or listen to the episode here!
---
210 Financial is more than just numbers. The "210" in our name stands for a childhood home that represented safety, love, and family. That is what we want to provide for everyone that we care for. Welcome home. Welcome to 210.
Insurance products are offered through the insurance business 210 Financial. 210 Financial is also an Investment Advisory practice that offers products and services through AE Wealth Management, LLC (AEWM), a Registered Investment Advisor. AEWM does not offer insurance products. The insurance products offered by 210 Financial are not subject to Investment Advisor requirements.
Investing involves risk, including the potential loss of principal. Any references to protection, safety or lifetime income, generally refer to fixed insurance products, never securities or investments. Insurance guarantees are backed by the financial strength and claims paying abilities of the issuing carrier.
This is intended for informational purposes only. It is not intended to be used as the sole basis for financial decisions, nor should it be construed as advice designed to meet the particular needs of an individual's situation.
210 Financial is not permitted to offer and no statement made during this show shall constitute tax or legal advice. Our firm is not affiliated with or endorsed by the U.S. Government or any governmental agency. The information and opinions contained herein provided by third parties have been obtained from sources believed to be reliable, but accuracy and completeness cannot be guaranteed by 210 Financial.  1746049-4/23
Ready to Take The Next Step?
For more information about our comprehensive financial planning process, schedule a meeting or register to attend an event.